Our clients and testimonials
Abbey Antiques
We have known evolutionhr since March 2012 and can fully recommend their services. They provide businesses of all sizes with professional, cost effective human resources support with a team of qualified HR Managers and Advisors who are 100% committed to your needs.
Evolutionhr ensures you have the correct policies and procedures to deal with any matter in order to avoid costly employment tribunals as well as provide encouragement, support and HR advice when you need it. Through Evolution HR, Abbey Antiques have managed to resolve any concerns/issues related to staffing issues/legislations etc. through Kate giving us the correct advice, support and guidance needed.
Evolution HR have been professional and courteous at all times. We found the company to be approachable and flexible to our requirements, as well as extremely knowledgeable. The HR project was delivered on time and at reasonable cost and we will continue to work with Evolution HR to develop our HR plans.
We would have no hesitation in recommending evolutionhr to any company looking to outsource their HR or deal with specific matters.
Lisa Symons, Director, Abbey Antiques & Furnishings Ltd
www.abbey-antiques-web.co.uk
Austin-Smith:Lord
Evolutionhr has been retained by the Practice since 2006, and assisted the Practice with all aspects of HR from contracts of employment through to office moves and staff relocation.
During this time they have provided an excellent service in managing HR risks to the business, providing an approachable and personal service to the Practice and individual studios as issues have arisen. This has included helping the Practice keep up-to-date with the latest employment legislation.
Neil Musgrove, Partner, Austin-Smith:Lord
www.austinsmithlord.com
Hazle McCormack Young
We have worked with evolutionhr for a number of years and have always found them to be highly professional and helpful.
They are willing to go the extra mile to help with any situation that crops up, unravelling complex HR issues for us. We recommend them unreservedly.
Joanna McCormack, Practice Administrator, HazleMcCormackYoung LLP
www.hmy.uk.com
Anshen + Allen Architects
Bennetts Associates
Kate's audit of our HR practices and subsequent project work was carried out with sensitivity and perception.
Her knowledge of the architecture industry provides more specialist solutions than that of other HR consultants. But it's not simply a question of specialist expertise in our profession, she also brings true added value combining HR, business and commercial acumen. She exercises judgement beyond simple possession of knowledge in reacting sensitively to changing circumstances.
Denise Bennetts, Bennetts Associates
www.bennettsassociates.com
Callendar Howarth Interiors
Feilden Clegg Bradley Studios
Lifschutz Davidson Sandilands
Universal Design
Working with evolutionhr is always a good experience! They are very friendly and prompt to answer any query; they have given us the peace of mind we need to carry on with our daily activities.
Our consultant Niki Winsor has a real understanding of our business. Her insight into the architecture and design industry and positive approach has provided us with invaluable practical and strategic insights, and peace of mind. Evolution HR provide us with up to date policies and procedures that are in compliance with current legislation. I would highly recommend their service to any other small business.
Jane Pinfold, Director, Universal Design Studio
www.universaldesignstudio.com
Nicholas Grimshaw Partnership
Architecture Industry Case Study 1
For seven years, we worked with an architecture practice with 250 staff in five offices throughout the UK and also an office in Abu Dhabi. It was their strategic decision not to house the HR function internally.

We were therefore tasked with providing support as required, but also to develop a plan whereby the day to day HR needs were met. Our first task was to revise and update the existing HR documentation and systems. Over the period that we worked with this company, we developed procedures and undertook training with senior administrative staff in each office so that their awareness of HR requirements was heightened and they could take on this responsibility. We also worked regularly to update and develop the people management skills of the office directors. A twice-yearly HR road show regularly took us around the country to hold training sessions, staff update meetings and ensure that there was satisfaction with the HR support provided. We were able to provide robust support through a series of redundancy exercises.
Architecture Industry Case Study 2
We were commissioned to lead a redundancy programme for the London office of a US based architecture practice.

Not only was the company's day to day HR support provided from the US, but it was also felt that it would be inappropriate for internal staff to undertake an exercise of this nature. They could in turn focus upon the future of the office and the remaining staff who were going to take the business forward. Our involvement included briefing the local partners, preparing all documentation including guidance notes for the required meetings and attendance at all meetings to provide support, answer procedural questions and ensure accurate note-taking and back-up documentation.
ANN (Arab News Network)
Working with evolutionhr has thoroughly changed the way our company approaches its human resources obligations.
Our company, being an Arabic media company that operates 24 hours a day, employs many people from different backgrounds and cultures. This can be quite challenging on occasions. However evolutionhr have built an excellent understanding with each employee and therefore have been able to provide practical, friendly and helpful advice at every opportunity.
Evolutionhr have not only helped us manage several significant changes to the structure of our business but have also entirely re-evaluated and updated our whole human resources processes, helping us to produce a level of high quality and professional human resources support for our employees across a wide variety of tasks and issues. Working with evolutionhr has always been a pleasure and we would like to thank them for all their work. We would have no hesitation in recommending them to other businesses.
Joelle Manih, Chalina Services Limited
www.anntv.tv/new
Design / Creative Agencies
Stedman Oliver (Creative) Limited
The Banyard Group
The companies of the Banyard Group pride themselves on the standards of their customer service and, working in a very competitive market, we can only succeed if every aspect is functioning to its optimum.
This won't happen if my team are not happy in their work and this is where evolutionhr come in. Since 2006, they've worked with us to ensure that all our policies and procedures are in place and run smoothly. However, HR isn't just about legal compliance, it's about dealing with tricky or unusual staff related issues. It's also about ensuring that my staff who manage other people understand how to comply with both employment law and best practice. evolutionhr not only take care of our hr policies and procedures, they also provide hr related training to our managers so that they have the tools they need to manage their staff effectively. Evolution HR have the in-depth knowledge and skills required to deal with staffing issues quickly and efficiently, leaving me free to focus on driving the business forward.
Nick Till, Managing Director, Banyard Consultants Ltd
www.banyards.co.uk
Guild of Construction
Kate Marks and her team offer an excellent, commercially-driven service which I would not hesitate in recommending to other employers.

Kate Marks and her team offer an excellent, commercially-driven service which I would not hesitate in recommending to other employers.
Cristian Ley, In-house Solicitor, Guild of Construction Workers
Construction Industry Case Study 1
A company providing a variety of commissioning, maintenance and engineering services to the construction sector has employed Evolution HR since 2004 on a monthly retainer basis to provide all their HR needs.

The internal office manager who is responsible for HR has been coached by us in a variety of situations; all documentation has been updated on a regular basis; various issues that have arisen for which we have provided support include: disciplinary and grievance matters, redundancy, TUPE. We also work with the divisional directors on HR needs specific to their departments as they arise. Recently we have undertaken management training to develop the people management skills of the senior members of the team.
Construction Industry Case Study 2
We were contacted by the company solicitor of a firm that provides contract workers to a number of construction companies around London and South East England.

Serious disciplinary issues had arisen regarding two senior members of staff and it was deemed appropriate that external objective HR specialists should be brought in to investigate matters and conduct a formal disciplinary procedure should this be necessary. In each instance, investigations took place, subsequent grievances were lodged and addressed. Evolution HR lead the formal grievance and disciplinary procedures with satisfactory outcomes for the Company.
Close Brothers Investment Limited
Equanimity Independent Financial Advisors
GPC Financial Services Ltd
Fiduciary Management
I found evolutionhr a very practical and flexible organisation which met and exceeded my clients' expectations.
Their services and latest updates prove very valuable to us and our clients. The team are very approachable, knowledgeable and able to answer any HR question specifically without the waffle.
Neelai Patel, Partner, Fiduciary Management Services UK LLP
www.fiduciary.co.uk
Market Research/Field Marketing
Fizz Experience
HR' is boring and frustrating. We used to pride ourselves on being employee driven and spending time caring and nurturing our employees.
However, we found as our business (and legislation) grew we had less time for the important and enjoyable bits and more and more of our time was tied up on 'HR Issues'. We went from a part time HR assistant to a full time HR assistant and still we were losing the battle - the whole business was beginning to suffer.
Kate and her team at Evolution HR came highly recommended to us and we haven't looked back since. We have re-discovered the HR we love and leave the boring and frustrating stuff for evolutionhr to deal with (and they seem to love it!). We are back to a part time HR assistant and our approach to our HR is one of evolution (no pun intended) rather than fire-fighting or shortcuts. We have saved money and more importantly we have our staff back to doing what they do best. We have used many different 'resources' to aid us with our HR and Evolution HR has been by far the most effective and 'human' - when dealing with people that's pretty important!
Darren Pinner, Managing Director, Fizz Experience
www.fizz.co.uk
Market Research/Field Marketing
British Grassland Society
Federation of London Local Dentists Committees
Vincent Housing Association Limited
The Eve Appeal
The Eve Appeal have, for a number of years now, outsourced all matters relating to HR to evolutionhr.
Our experience of this arrangement is that they are professional, well-informed and very quick to respond to our HR needs. We will continue to retain them as our HR advisers and are very happy to recommend them.
Robert Marsh, CEO, The Eve Appeal
www.eveappeal.org.uk
Housing Industry Case Study
A housing association had basic HR practices in place, but became involved in an employment tribunal claim after which their board of directors requested that they have their practices audited by an external objective expert.

Evolution HR was requested to undertake this audit. We were able to visit the company's premises and review all the personnel files. The management of the company made themselves available to provide additional documentation as requested, and were also interviewed as part of the audit process. As a result of a review of all HR related documentation and processes, together with interviews with key people, a report was provided to the management and Board. The report clearly outlined matters of legal compliance, good and best practice, together with an action list of essential, desired and aspirational actions. This enabled the company to implement some immediate changes to minimise future risk, and also to enhance existing procedures to ensure they increase their attraction as an employer and heighten the quality of their employee experience.
Recruitment/Executive Search
Voxclever
As a company who is dedicated to serving the SME market from a telecommunications and IT viewpoint, we understand the lack of resources that SMEs face in certain key areas and human resources is one of these for Voxclever.
Evolutionhr understand our requirements and our need for advice on the practical application of up to date legislation and best practice. Their team are friendly, approachable and always willing to go the extra mile to ensure we understand exactly where we stand and guide us in a professional manner."
James Farnworth, Director, Voxclever
www.voxclever.com
Volcanoes Safaris
Evolutionhr provides solid advice expressed in plain and clear English, which is very reassuring for a small firm without HR capabilities in house.
We appreciate the prudent and thoughtful approach to this complex and sensitive area and are grateful for their help.
Giulia Marsan, Company Secretary, Volcanoes UK Limited
www.volcanoessafaris.com
March 29, 2019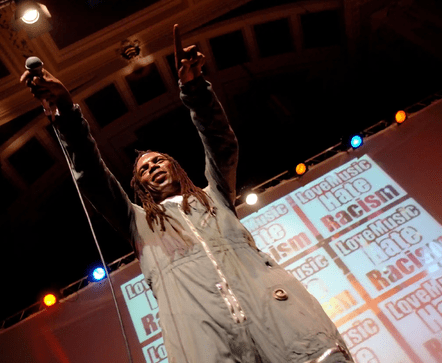 I couldn't let the week end, without saying a few words about the death of Ranking Roger of The Beat that was announced a few days ago. As a Coventry kid, the Two Tone movement was an intrinsic part of my growing up. I can't do better than quote the words of Jerry Dammers of The...
read more